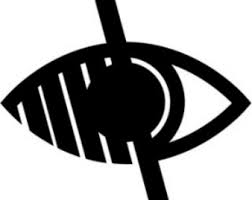 Reading
Our Intent:
Every child is a reader; every child at Moorside Primary School and Nursery loves to read for pleasure and uses reading confidently as a tool to improve their knowledge.
Learning to Read
Learning to read is a fundamental skill that all children need. At Moorside, we use a variety of strategies to help children to develop fluent word recognition and comprehension.
Phonics is taught daily to children from EYFS up to and including Key Stage 2. The children learn:
aural discrimination, phonemic awareness and rhyme awareness in order to encourage good spelling.
repetition and consolidation, so that spelling becomes automatic.
to segment and blend.
to read and write all 44 graphemes in the English language.
specific strategies to help them remember common exception words.
in a variety of ways that is lively, interactive and investigative.
to apply their phonic skills in all curriculum areas.
How is Phonics taught at Moorside?
Teachers use Letters and Sounds phonics programme that organises the progression of phonics and 'tricky' words. These are words that don't necessarily have a grapheme to phoneme correspondence. In addition, the school uses Phonics Play and Educationcity, interactive web based resources.
Phonics sessions are delivered through daily sessions ofup to 20 minutes and are the focus for some of the provision areas. By the end of Reception, children are expected to have completed phases 2, 3 and 4.
In year 1, children revise the earlier phases to secure their knowledge and understanding and then learn phase 5. In June of year 1, children take a phonics screening test. Children who don't pass are retested in June the following year.
As the children progress through years 2 and 3, they continue to have phonics taught in sessions, but the focus objectives are taught through all reading and writing opportunities.
Please click here for ideas on Age-Appropriate Reading Books.
Please click here for the KS2 Reading Plus Presentation.
Please find below information from the KS1 Phonics Information Evening for Parents:
Phonics Workshop Powerpoint Presentation
Phonics Information for Parents
Spelling Support Ideas for Parents
Please click here to see our activities for our Month of Reading Madness 2021!