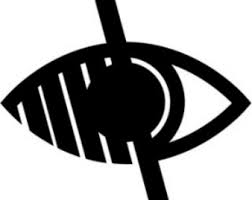 Ofsted
Moorside Junior School inspected May 2017
Moorside Junior School was inspected on 16th and 17th May 2017 and has been awarded GOOD in all areas: Moorside Junior School Ofsted Report 2017.
| | |
| --- | --- |
| Area Judged | Grade |
| Effectiveness of leadership and management | Good |
| Quality of teaching, learning and assessment | Good |
| Personal development, behaviour and welfare | Good |
| Outcomes for pupils | Good |
The report was highly complementary of the work and provision at our school. We are all incredibly proud of our achievements and your children; their hard work and love of our curriculum really shone through. The inspector was very impressed by the standard of work in the children's books and by the 'strong progress' that all children are making.
Some highlights from the Ofsted 2017 report:
The school has a tangible ethos that is positive and caring, putting the welfare and well-being of each pupil at the heart of all that it does. This is clearly seen in the friendly, happy and confident manner of the pupils in Moorside Junior School.
As a result of good teaching, pupils learn quickly and can apply their skills across all subjects. Current pupils are now making strong progress in their learning.
Pupils have excellent attitudes to learning, work well together and are motivated to succeed.
The behaviour of pupils is good. They have respect and care for each other, and display excellent manners.
The school's curriculum is rich and balanced, and it is regularly reviewed to ensure that it meets pupils' needs and interests. It is closely linked to the local culture and heritage, and is enriched by a range of trips and visits, as well as other outdoor learning opportunities. Creative use is made of visiting specialists, especially in physical education and art. Displays of pupils' artwork are stunning. The curriculum enables pupils to consolidate and extend their basic skills in reading and mathematics, and especially in writing.
Pupils report that they feel safe at all times, including online.
Evidence from the high quality work in pupils' books, matched by detailed information from the school's current tracking system, shows unequivocally that current pupils are making strong progress in reading, writing and mathematics from their individual starting points in Moorside Junior School.
The school supports the achievement of its most-able pupils very well.
Moorside Infant School inspected October 2018
We are delighted to announce that Ofsted, following a 2 day inspection in October, have deemed that Moorside Infant School no longer requires Special Measures. This is testament to the hard work and endeavour of everyone associated with the school, pupils, parents, staff and governors.
The Ofsted report, provides us with an independent and objective measure of our continuing progress. The views of the inspectors complement ours and their advice is helpful, constructive and encouraging. There are some overwhelmingly positive comments about all areas of our school, which confirm we are on the right track. Some highlights from the report:
The curriculum is broad and balanced. Pupils develop wider experiences through a variety of trips and visits.
The arrangements for safeguarding are effective. Staff and governors receive regular safeguarding training. As a result, staff take their responsibilities to keep pupils safe seriously. They have a good understanding of the challenges that pupils may face.
Where teaching is strongest, high expectations are evident.
Writing and mathematics have developed, as shown by improved outcomes for pupils.
Teachers have a secure subject knowledge, particularly in terms of pupils using the correct vocabulary for each subject.
Pupils who have an education, health and care plan make better progress because the support that they receive is well planned and of high quality. Additional adults make a strong contribution to the progress of these pupils.
The school's work to promote pupils' personal development and welfare is good.
Relationships between staff and pupils are positive. There is a strong sense of nurture, where pupils feel safe and secure.
The overall judgement of Requires Improvement reflects the fact the school is on an exciting journey, and rapid improvements have been made.
We would like to thank parents for their support, which is reflected in the report, 'The overwhelming majority of parents hold positive views about the school. One parent reflected the views of many stating: 'I cannot praise the staff enough for how they look after the children every day.'
Moorside Infant School Ofsted Report 2018
For Parents
Parent View gives you the chance to tell Ofsted what you think about your child's school, from the quality of teaching to dealing with bullying and poor behaviour. The survey can be completed at any time; you don't have to wait until the school is being inspected.
We will use the information you provide when making decisions about which schools to inspect and when.